Hi, Garfield blogging today. My two legged is put out with me and deserted her computer.
She's been trying to get me to the vet to get some things called shots, my beautiful teeth checked, and my rapier-like claws clipped. For three years. I WILL NOT go in that box-like thing she calls a crate. Mind you, I grew up in a box-like thing with a grill at the end when I lived in the place before she brought me home. I won't go back in one.
This time it was a gigantic box-like crate. She said it was for a dog and I heard her saying that the opening was big enough to get me in.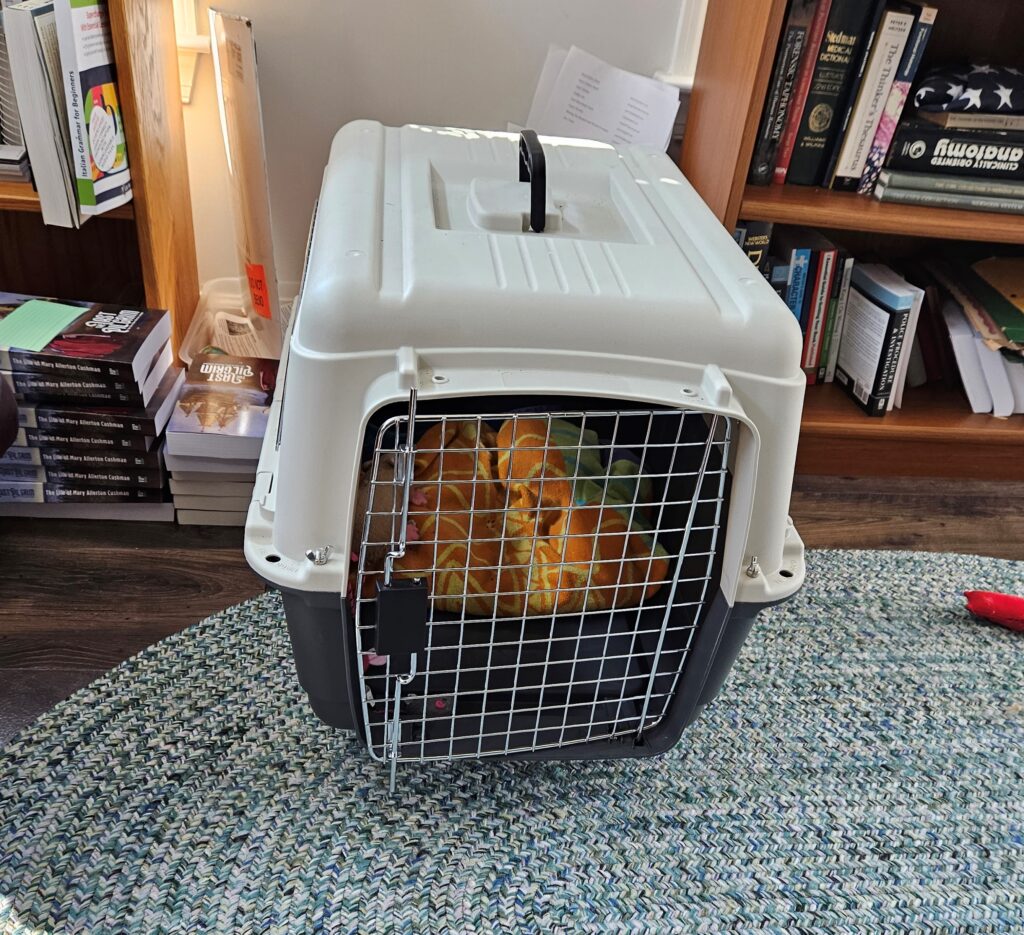 Well, she tried, but I wasn't having any of that. I managed to force my way out just as she was shutting the door. I ran and hid under a day bed, where she couldn't get me.
But I forgave her and came out after an hour or so, so she could brush me and give me some cuddles.
I wonder when she will try that again.
In the meantime, I am have a grand nap on her unmade bed.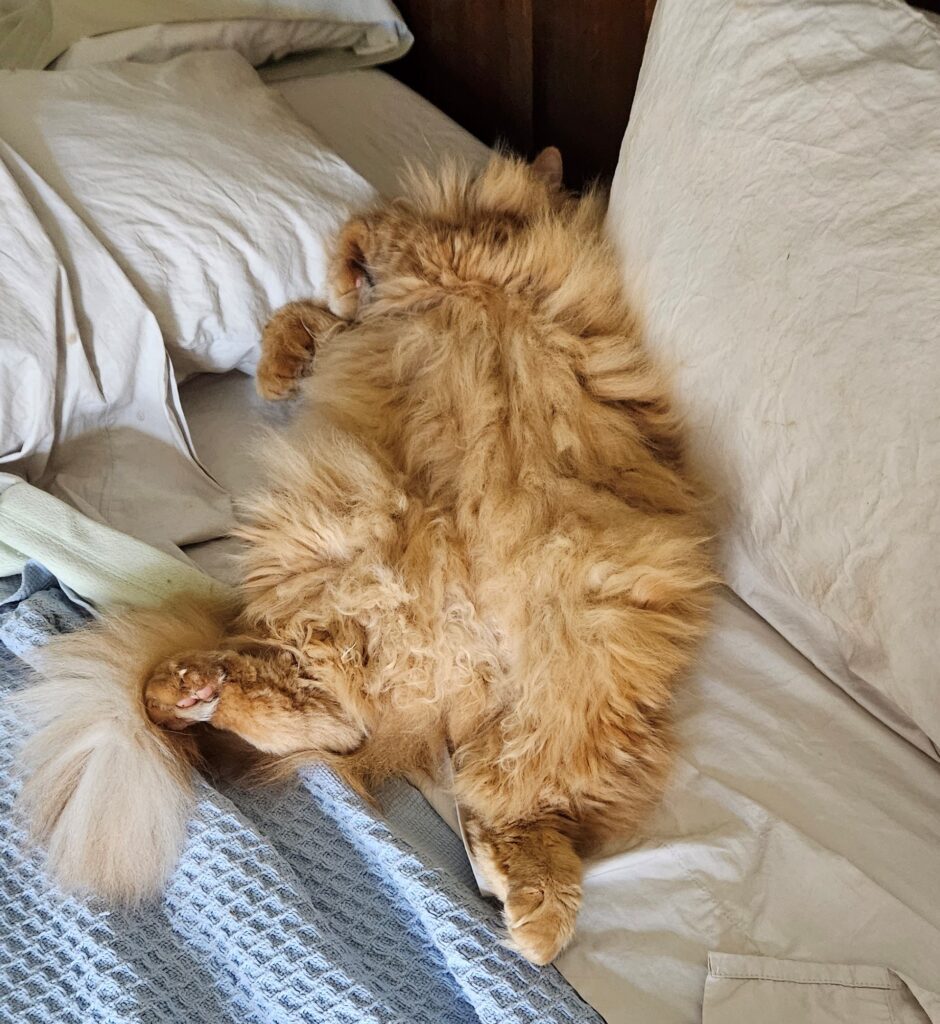 I am Garfield the superb escape artist!